About
Campus Energy Management Dashboard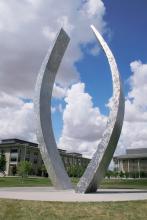 Welcome to the Campus Energy Management (CEM) dashboard.  This dashboard provides real-time and historical energy data of the campus.  This dashboard, developed by the Facilities energy management team, is designed to allow better access to energy data for faculty, staff, and students.
This project will start by providing information at the building level, with the eventual goal of providing energy data at the room level to give occupants a better understanding of their impact on energy consumption.
This will be an ongoing project with the intent of providing the best quality of information for everyone on campus.  
Planned Improvements
Here are a few of the improvements that are planned for the future:
Additional energy metrics (e.g. energy per square foot)
Building rankings based on energy use
Baseline trends to compare current and previous performance
Room level dashboards for occupants to monitor local energy use
Individual room scheduling to allow occupants to set their own heating/cooling schedule
Room ranking based on energy use
Have an idea for an improvment?  Please let us know.  Suggestions and feedback are appreciated and welcome.
Feedback/Comments:
Varick Erickson
verickson@ucmerced.edu
Campus Energy Manager